Travers: "Mary Poppins is the very enemy of whimsy and sentiment. She's truthful. She doesn't sugarcoat the darkness in the world that these children will eventually, inevitably, come to know – she prepares them for it. She deals in honesty. One must clean one's room. It won't magically do it by itself. This entire script is flim-flam!…Where is its heart? Where is its reality? Where is the gravitas?"

Disney: "'No whimsy or sentiment'; says the woman who sent a flying nanny with a talking umbrella to save the children!"

Travers: "You think Mary Poppins has come to save the children, Mr Disney? Oh Dear."…

Disney: "It's not the children she comes to save. It's their father – it's your father."

Conversations between P.L. Travers, author of Mary Poppins, and Walt Disney, during the making of said film, in the movie Saving Mr Banks, 2013.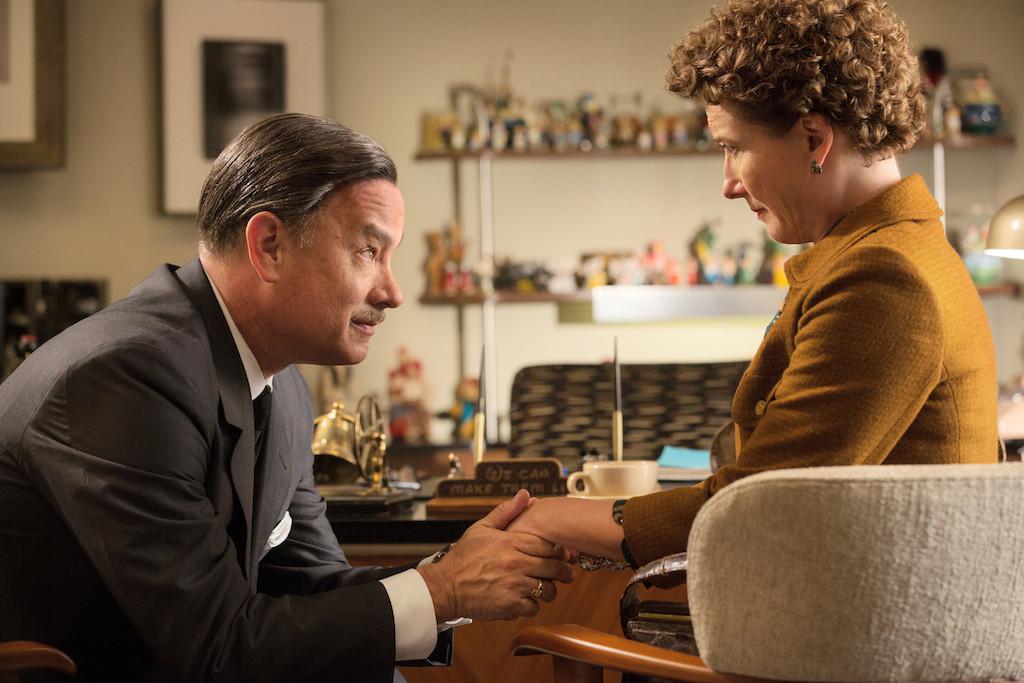 The movie Saving Mr Banks slayed me when I first saw it. It still does. P.L. Travers was a woman haunted by her past, but also deeply attached to her father, despite his significant struggles and failings as a parent. The movie depicted her desperate drive to protect the story of her father, often times to her own detriment. He was her hero, as parents often are, and in most cases, should be. Seeing her story, I couldn't help but think of my own. It was hard to watch.
Protecting others' stories
For those of us who have been unfortunate to lose someone that is dear to us, an interesting task is often bequeathed as a side affect of the loss: you are now the bearers of their legacy. Your (often self-appointed) job is to guard the story and narrative of those dear in your life – whether they are members of your family, friends, or simply people that we look up to. It is a gift to know them and carry their legacies forward.
This can be a beautiful and wonderful thing. We get to recall and relate stories of their antics in our own lives; we can teach our children who never-know-who-they-miss of the quirks and strengths of their relations; for example, of my own deceased parents – the way he pioneered water saving techniques, to the way he ate jam and cream sandwiches, from the way she, without fail, over catered every meal like we were a herd of 15, the way she mispronounced seemingly un-mispronouncable words, or the love and care she invested into her students. One of the glorious ways to grieve is to tell these stories; it keeps memories alive and releases a little bit of the grief-pressure valve.
For me, the task of narrative-keeper has been particularly strong for my Dad; he took his own life in 2000 after a long relationship with bi-polar disorder, and from the day he died I felt like it's been my responsibility to dispel interpretations of suicide being a shameful, sinful act: this was particularly pertinent in a church context. This post isn't about debunking myths of depression, however*. My point is that because dad died – and particularly how he died, I've felt a consistent pressure to tell 'that' story of him, even if it is to me. I felt like it's my responsibility to defend him because he's not here to. I have the responsibility to carry Dad's legacy – and not his illness – in a love of education, the Adelaide hills, a love of wine – you name it.
This is mostly a joyful task –
except when it's not.
Or perhaps, put another way, the legacy is a little more complex than one story arc.
Even if the person we speak of hasn't died but is influential or dear to us, we can feel the pressure to curate a particular narrative of their lives and role, especially in a public context.
But what if the narrative under your charge isn't straight forward? What if you had – or have – a complicated relationship with your loved one? What if you are grieving for them – but also because of them?
I say this only because sometimes it hard to navigate the both/and space.
A while back I was sitting in my therapist's rooms, spending the session speaking of my parents, and she had the gall wisdom to interrupt my monologue with a simple question –
The question took me back, and I dismissed it quickly, before she pressed again
"You can be sad that they're gone, but also angry at them for failing you as a parent."
Man, that was hard to hear, especially since dad died when I was 16, I've built a 'career' on defending him and his mental illness. I was also brought up to 'honour our parents' – so this admission flies in the face of that, right?
I ask you – how do you tell the story that is complicated? – of our loved ones – but even, maybe of ourselves?
In my own case, I ask, how do I speak out to garner a greater understanding of mental illness – when my story is also coloured by disappointments that he decided to leave when I wasn't done with being a kid yet?
Because it has been traumatic. It has been a lot to deal with. Dad's depression and subsequent death – it coloured my relationship with my mum; it nearly ruined her. It coloured my relationship with myself, and it set in motion many patterns of behaviour that I've had to unpack and work through into a healthy space.
I think it's ok to acknowledge that.
This doesn't change who he is as a man. It doesn't make him any less worthy to be loved or remembered. but giving myself permission to "be angry at him – while still loving him" – what it does do, is place my relationship with him, and my remembrance of him, in a healthier space – because it is a more honest space. I have the freedom of remembering all of him, rather than being limited to aspects that are shiny or impressive.
Living a legacy does not mean protecting a particular narrative. There are more stories to tell.
Protecting our story
I've noticed that the more we try and control a story, the more we feel we have to lose. The very notion of a narrative is a version of events, steering the audience to a particular conclusion. So when we feel we need to protect and maintain one particular (and therefore limited) version of a person or time, it is often a little bit about fear and a lot about control. Thus it may be helpful to consider what that control costs us, in energy, in honesty, and in the freedom for us to see the whole of these people – as people, and not one-dimensional narratives that look a little cleaner, but are a whole lot less real.
What would it look like to have a culture that had spaces to acknowledge the whole of a person, or story – even the parts that are shameful, cancelable, and hard to swallow – and have them acknowledged in tandem with the parts that are beautiful, digestible, and shiny? This isn't about justifying or condoning 'bad' behaviour – far from it – but it is a comment on how we don't really know how to do this in our society. We aren't practiced in dealing with failings, especially when one has a public platform or comes from a place of privilege. We have done great work in our world in identifying historically (and often systematically) silenced abuse, neglect and shameful behaviour and bringing it to light- but we don't really know what to do with that person afterwards.
It is a dehumanising process when we reduce others – and ourselves – to one story, one season, one act. I wonder where is the role of restoration? Where is the role of redemption? Where is the role of confession? Where is the role of grace? I ask these questions not to open a can of worms but because I believe it's important – the implications run true both from an individual level to a societal movement. What narratives do we curate, to convey and maintain a particular idea, view, or value? What are we silencing to retain a semblance of control?
Expanding the narrative
I've been working hard on giving myself permission to see all, or previously quieted, aspects of my parents. Some of this has been joyful and releasing – like seeing myself in my mum, when previously I have allowed my 25-year old frustration to dominate the memory. Other times it has been painful – like voicing the disappointment that in many ways I've had to parent myself since I was a young teenager. The distinction between narrative and legacy has been beneficial – and somehow lessens the burden of the story. Often times we need distance and time for this to be possible or even helpful.
But where I am most heartened is the permission it can give in my current relationships. I can be honest in what narrative I shape in the different roles that I hold in my life. Am I pouring inordinate energy into a particular connection, to be the 'helpful' one or the 'fun' one or the 'smart' one or the 'leader' one or the 'low maintenance' or 'together' one? Maybe there is scope – where appropriate – to shift the focus and expand the narrative.
A good friend shared with me some parenting advice she had once encountered: A mother confessed to her daughter;
There are going to be times in my life when I'm not going to be the parent that you need me to be – just because of who I am as a person, and because of who you are as a person.

I'm sorry that it will.

But when it does, I want you to come and talk to me about it.

– Smart Parent
That thought is an invitation and comfort to me, two fold.
Firstly – as a daughter – as a child – I have permission to see all of who my parents (or insert other loved one) are. It serves them – and me – to know that I don't have to preserve a narrative that tells one story (and silences others).
Secondly – as a mother – (or one in power/privilege) – I have permission to show a realistic story of who I am. Sometimes vulnerable, sometimes mastering, sometimes learning, sometimes failing. What a gift – not using all that energy to maintain a particular reach to perfection, or a censored version of events.
If it is freeing, know that you don't have to bear the burden of a narrative, telling only one story (and silencing others).
If it is freeing, know that as a parent, as the 'responsible' person, don't feel that you need to perfect a narrative to your loved ones that you care for…
Expand the story. There's more to tell. Fill in the detail. It makes for a beautiful-even if hard won-view.
x
*So many of us are impacted by the force of depression and mental illness. If this is you, I'm so sorry you're navigating this space, whether it is yourself or a loved one. There are people to reach out if you need help such as Beyond Blue